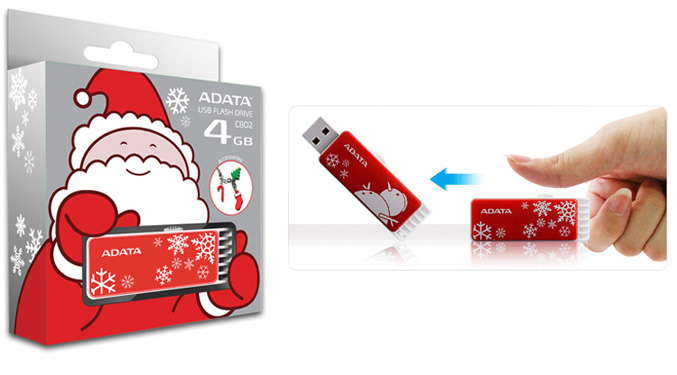 As the year ends, every business is looking forward to the next one, developing strategic marketing and advertising campaigns for their products or services. One of the big questions is how much to allocate for every budget, how to spend them in a more effective way and how to improved customer, partner and employee relations.
In every political or economic climate, promotional items will be the best way to increase you brand awareness and to endorse your clients' loyalty. Also, for you employees, staff or partners, gifts branded with your logo or company name, will show your appreciation and will provide a positive feedback.
Much more than the usual pens, mugs or other ordinary promotional item, with their high popularity, the branded USB flash drives offer an affordable and effective solution. Coming in so many different shapes, colours, styles and designs, these amazing promotional products will bring a smile on your receivers' faces.
At trade shows or conventions, end of the year parties or charity events, the branded USB flash drives are more than giveaways. They deliver a message about your business for a long time and in a way that no other product can. They bring the new, the usefulness and the functionality together in one small and attractive package, a package branded with your logo and carrying all your promotional materials.
Accessorised with lanyards and key rings, you can deliver your branded USB memory drives with personalised packaging, in order to get the best results. Some of them don't have any extra costs and can save a large portion of your marketing budget. Also, they provide the best way for delivering important information to your clients. Opting for the data preload service, you can present your brochures, catalogues, presentations or other materials directly to you clients or prospects.
Opting for branded USB sticks, your campaigns will have a higher impact in the market, you will attract the attention of new customers and will help you retain your client base. They will also give you the possibility to compete confidently and successfully with your counterparts. So, remember that you can easily make a little happier those who mean so much to you and it just takes a little of your time.